Even the best quality dental work can eventually wear out or break down.  Fortunately, in many cases, there are ways to repair the problem or refit the prosthesis, so that you can continue smiling confidently. At Trailhead Dental in Wheat Ridge, Colorado, our dental professionals will check the fit and function of your appliances at every appointment and perform the necessary repairs or adjustments.
Common Repairs and Relines at Trailhead Dental


Denture Repairs
When your denture is damaged or broken, immediately schedule an appointment with our office. Dr. Leong will make every attempt to repair your denture to restore it to its original condition.In rare occasions, a broken denture cannot be repaired, which means that a new denture needs to be made. Your denture needs to be in good shape to function correctly and help you perform your oral functions with comfort and confidence. After your denture repair, we will give you instructions on protecting your appliance from future damage.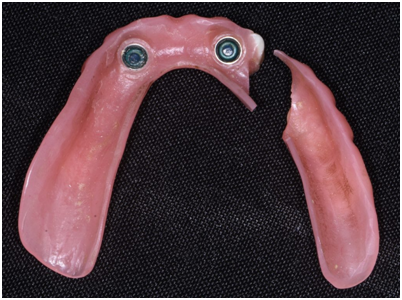 If a denture tooth chips, we can usually repair it same day. However, in some cases we will need to keep your denture overnight so that we can send it to our laboratory for a stronger fix.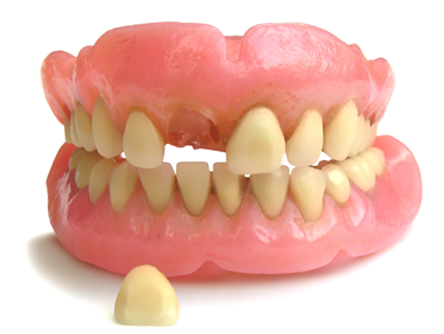 Denture Relines
Over time, the fit of your dentures change, and dentures will become loose or ill-fitting. This is due to the continued shrinkage of the jaw. A common solution in this case is to re-fit the denture with a procedure called a "laboratory reline". It would help if you had your dentures professionally relined once every five years to ensure that it rests securely in your mouth and functions properly. There are two basic denture relines, hard relines and soft relines.

The hard denture relines should be performed once every five years. It includes removing a layer of plastic from the denture's inner surface, which is then utilized to create an impression. The denture impression is then sent to our in-office dental laboratory and relined with new acrylic resin and adjusted to fit the new contour of your gum tissue.
Soft denture relines are generally performed if you cannot wear ordinary dentures due to soreness or tender gums. The material employed in soft denture relines is much easier on your gums and may not cause any irritation or soreness. In general, soft denture relieves only provide temporary relief of these symptoms. If you have sore or tender gums, you should opt for a more permanent solution for your oral health needs, like an implant retained denture.

Denture Adjustments
In due time, you will need to make minor adjustments to your dentures so that they will function efficiently. Even the best fitting dentures require adjustment over time, as the gums and jaws shrink over time while wearing dentures.
Denture adjustments are especially essential after you have immediate dentures, as your mouth will heal and change following the removal of your teeth and the placement of your dentures. If you notice changes in the fit of your denture or are facing discomfort while wearing your denture, please get in touch with our office to have your dentures adjusted appropriately.
Unstable Implant Restorations 
Repairs of implant crowns or bridge restorations may arise when the screws break or come loose inside the implant restoration. In some cases, these broken or loose screws can be carefully removed and replaced or re-tightened.  However, if the abutment itself is fractured, the entire restoration may need to be remade.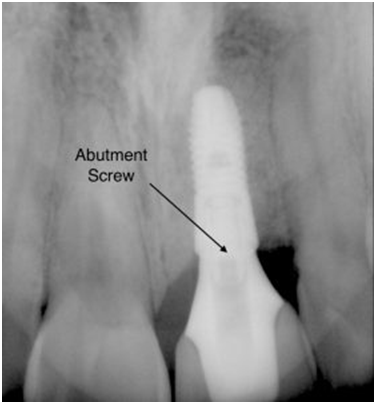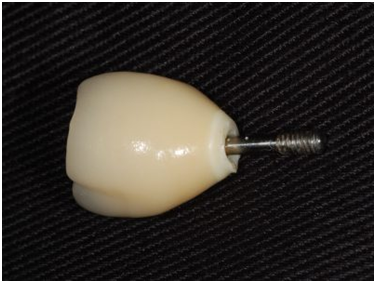 Broken abutment of an implant crown
Loose Implant Overdenture (aka "snap in denture")
With use, the color-coded snap inserts or the metallic attachments can wear out. As this happens, patients will notice that their overdenture is not quite as secure.  It is quick and easy to change the color-coded inserts, and we recommend this be done every 6-12 months.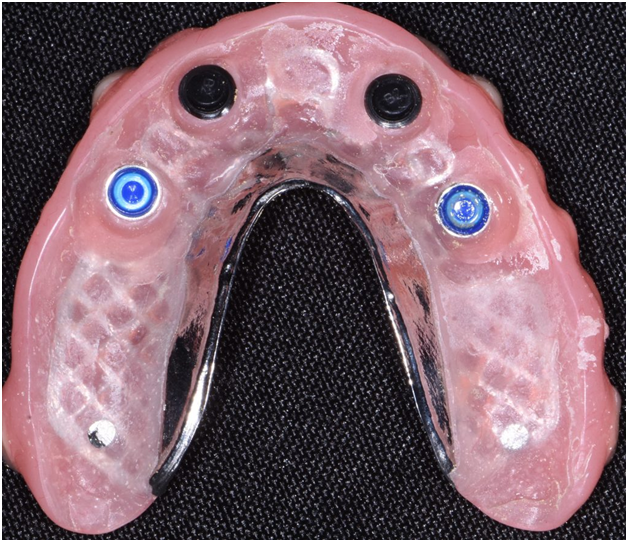 If you have any questions about repairs, relines, or adjustments, visit our office, Trailhead Dental, at 4350 Wadsworth Blvd Suite 360, Wheat Ridge, CO 80033. You can also reach Dentist in Wheat Ridge, CO at (720) 242-6803.