Preventive dental checkups and cleanings are the keys to a healthy smile that lasts a lifetime. Twice-yearly oral exams and teeth cleanings, oral cancer screenings, and protective appliances will help keep your oral structures from getting damaged due to harmful oral habits. At Trailhead Dental in Wheat Ridge, Colorado, we aim to preserve your natural smile and avert possible dental issues.  
Even though Trailhead Dental specializes in complex reconstructive dentistry, we also offer a number of services that you might find at your general dentist's office.
Many patients are referred to our office for specific needs, and their treatment may require that multiple dental offices be involved in their care.  However, it is vital that we continue to monitor and maintain excellent oral hygiene.
Trailhead Dental can provide dental cleanings for patients currently undergoing treatment in our office, as well as cleanings and check-ups for those who have completed care.  Our dental hygienist is wonderful and has been specially trained to help patients with a complex dental history.
We have a several different protocols for long-term care of our patients; however, we tailor our recommendations for home care methods and products to each individual.
If you have any questions about our recall program, please feel free ask one of our staff members or call the office at any time.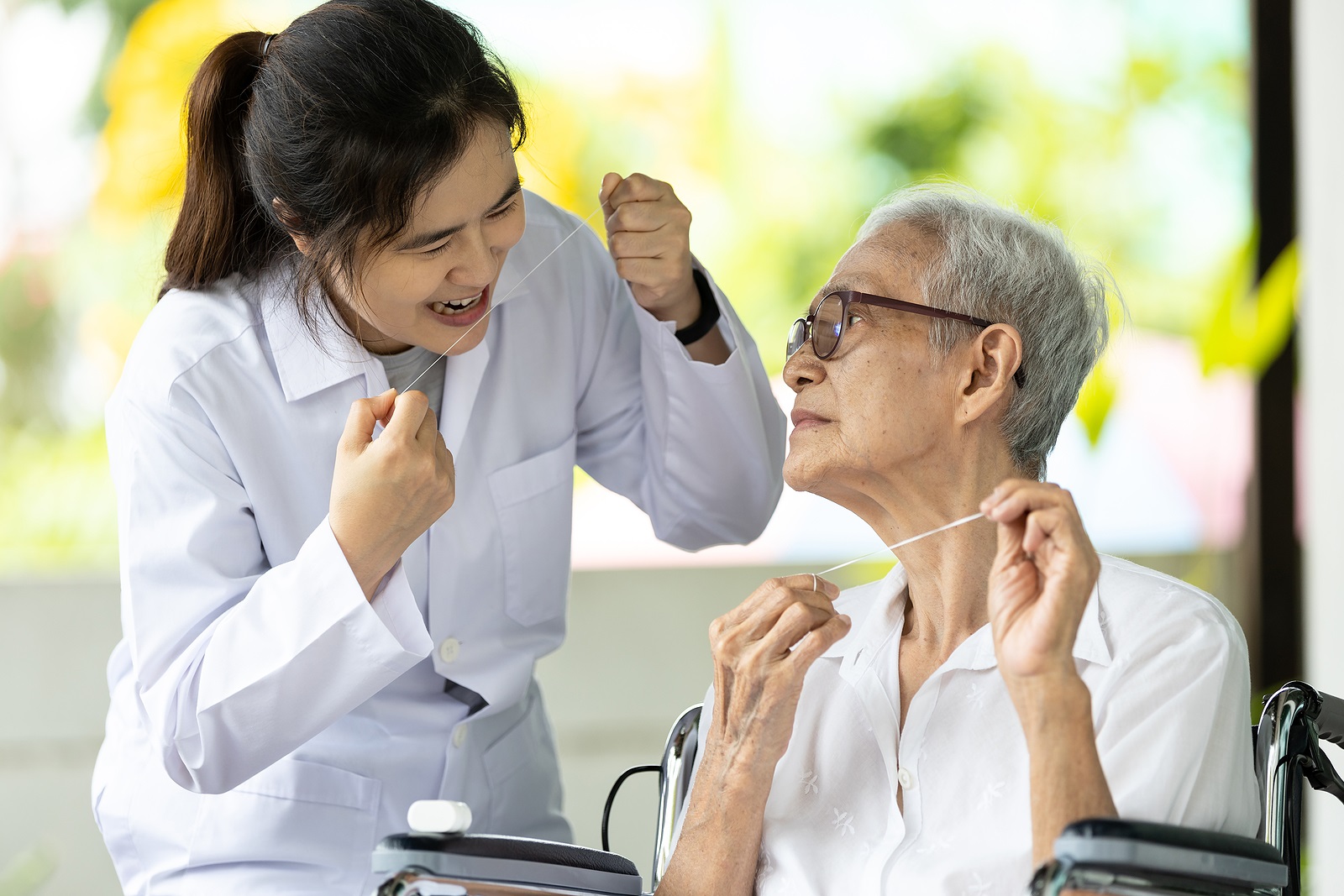 Comprehensive Teeth Cleaning
All smiles must deal with the threat of plaque and tartar deposits. The obscure, sticky film is filled with harmful bacteria, leading to gum disease and tooth decay. Patients who meticulously brush and floss can remove the dangerous plaque buildup to retain a healthy and vibrant smile. Regrettably, even with the correct brushing and flossing techniques, there are still challenging areas you cannot clean efficiently at home. If the plaque buildup is not removed, it can harden and turn into tartar.


During the teeth cleaning procedures, we will thoroughly scrub your teeth and gums and remove the detrimental accumulations that can compromise the health of your smile. This significantly reduces the need for expensive treatments in the future as we can stop preventable issues like tooth decay and gum diseases from happening in the first place. Finally, we will polish your smile to restore its shine and brilliance.
Complete Dental Checkup
After your teeth cleanings, we will perform a comprehensive dental checkup. Even if you are currently not suffering from any dental concerns, there may still be some issues below the surface that can impact your smile's health. A complete checkup will promptly help identify your oral concerns and prevent them from worsening further.


The first step towards providing the quality care you deserve is to fully understand your needs. We will carefully scrutinize every aspect of your oral health during regular appointments, including the surface of each tooth, gums, and bite. We will also conduct an oral cancer screening.


Digital X-rays provide us with detailed images of the areas that are not visible to the naked eye. Additionally, we will review any previous dental work you have received, particularly the condition of existing restorations. Once we have all the data, we will develop a customized treatment plan as per your needs.
Prompt Diagnosis and Treatment
If we discover a cavity during your exam, we will quickly treat the decay with a filling to prevent it from spreading deeper into your tooth. This saves you the trouble and expense of more invasive treatment in the future. Keeping your aesthetics in mind, we provide tooth-colored fillings for natural-looking results.


If you want more information on routine dental checkups and cleanings, visit Trailhead Dental office at 4350 Wadsworth Blvd Suite 360, Wheat Ridge, CO 80033. You can also reach Dentist in Wheat Ridge, CO at (720) 242-6803.