Maxillofacial prosthodontics addresses congenital disabilities, traumatic injuries, and cancers of the head and neck regions. It involves rehabilitation, managing, replacing, and restoring lost or missing structures and functions of maxillofacial defects. When surgical reconstruction has reached its limits, or when surgery is not possible, prosthetic materials can be used to rebuild lost facial structures to restore cosmetics, speech, chewing function, and ultimately, quality of life. Maxillofacial prosthetics collaboratively integrate multiple disciplines, including prosthodontics, head and neck oncology, plastic surgery, otolaryngology, and other related fields.
Benefits of Maxillofacial Prosthetics
By reconstructing damaged areas or restoring missing teeth, you can regain the oral functions to chew, swallow and speak normally.
People born with maxillofacial disorders, including defects in ears, teeth, gums, or palate (e.g. Cleft lip/palate), can use maxillofacial prostheses to restore their oral health.
With restored tissues, bones, or teeth, you can look great even if you have suffered severe trauma or were born with maxillofacial defects.
They can highly improve your quality of life. A maxillofacial prosthesis can make your oral functions work correctly and give a natural look to the affected areas.
A reconstructed mouth can give you more confidence with your facial appearance, while rehabilitating the functioning of your mouth, jaw, and teeth.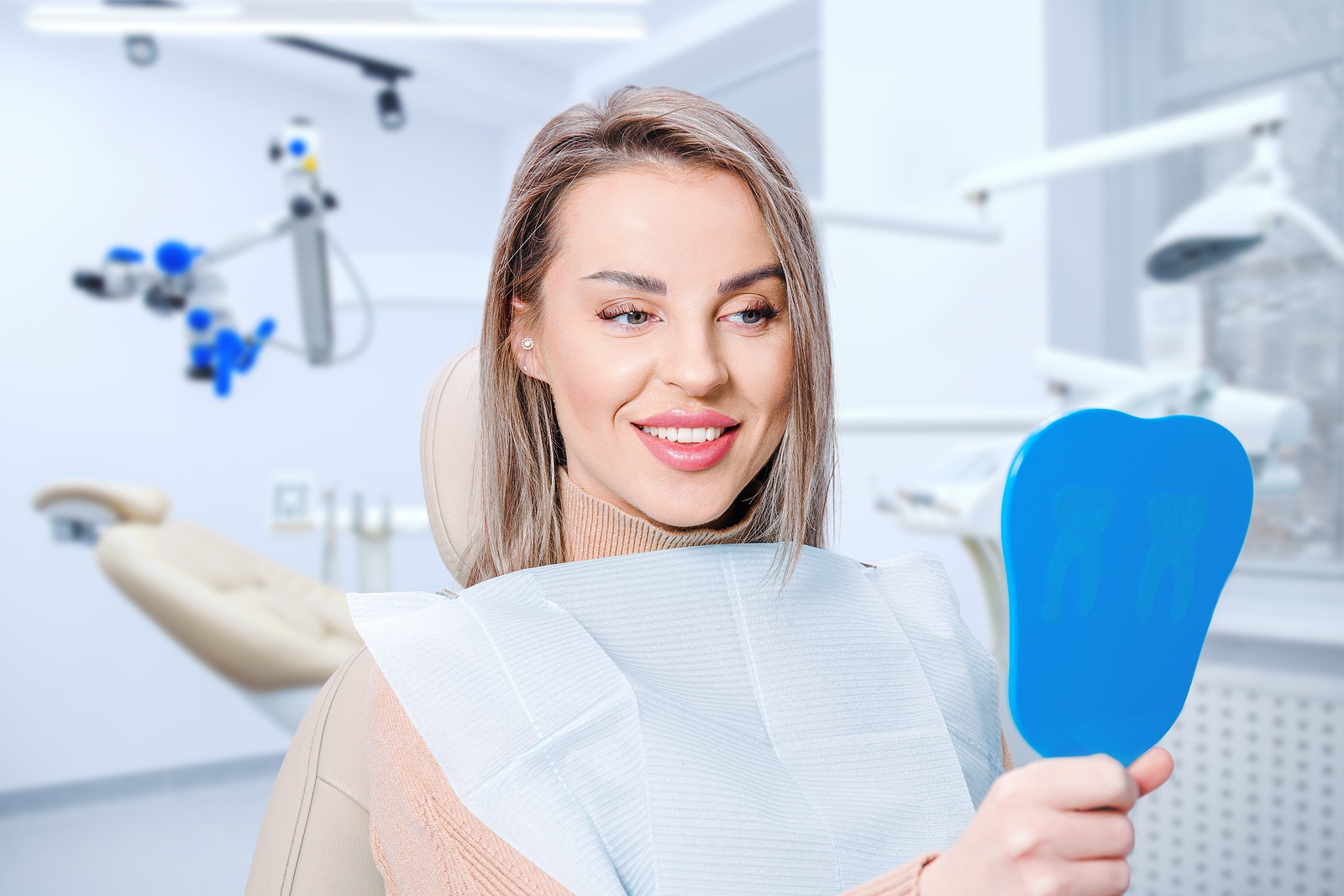 Types of Maxillofacial Prosthetics
Obturators
An obturator is a prosthesis designed for the upper jaw to cover a defect in the palate. Removal of sinus or oral cancers will often result in an opening from the mouth into the sinus or nose. An obturator covers these areas and safeguards the opening from foods and liquids. Speaking, eating, and drinking are all compromised in this situation, so the obturator is used to seal off the hole, with the goal of improving speech sounds and preventing food from passing between these areas.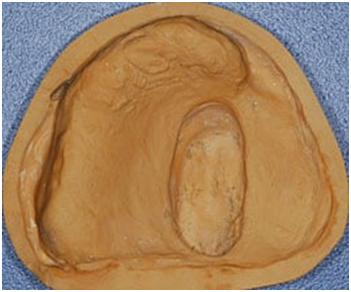 Example of a defect in the hard palate
Mandibular Devices
When part of the mandible or lower jaw is resected, it can be reconstructed surgically in several ways, including using grafts from the leg and with metal plating. After the surgical reconstruction phase is complete, the lost gums and teeth may often be replaced using a removable prosthesis or even with dental implants.


Speech Prostheses
A speech prosthesis substitutes the missing tissues from the soft palate. Whether due to trauma, cleft palate, or cancer, patients whose soft palate is impaired experience problems with speech and seepage of foods and fluids into the nose while eating. A speech prosthesis fills in the missing tissue area, or lifts the impaired soft palate, and allows proper movement of air and nutrition.

There are a number of other prosthetic devices available, but equally important aspects of maxillofacial prosthetics include providing guidance and comfort during a challenging time. For example, patients undergoing treatment for cancer of the jaws will likely need radiation therapy, resulting in sensitive gum tissues and decreased jaw movement. Dr. Leong can prescribe medications that will help manage gum soreness during the course of radiation and also work with patients to improve jaw mobility through specific exercises afterward.


Maxillofacial prosthetics is an important part of prosthodontics and Dr. Leong works to ensure the highest level of care for this patient population

To learn more about our maxillofacial prosthetics, visit Trailhead Dental office at 4350 Wadsworth Blvd Suite 360, Wheat Ridge, CO 80033. You can also reach Dentist in Wheat Ridge, CO at (720) 242-6803.