What is Cosmetic Dentistry?
Cosmetic dentistry (also called esthetic dentistry) uses the latest technology and creativity to give your smile a more attractive appearance. Oral health is still a priority, but cosmetic dental treatments go beyond issues of tooth decay, gum health, bone loss, and other significant oral concerns and focus on restoring the beauty and aesthetics of your smile. At Trailhead Dental in Wheat Ridge, Colorado, we provide a comprehensive range of cosmetic dental treatments to enhance your smile appearance and restore your self-image. 
Common cosmetic services include veneers, crowns, tooth-colored fillings, bleaching, and gum contouring procedures.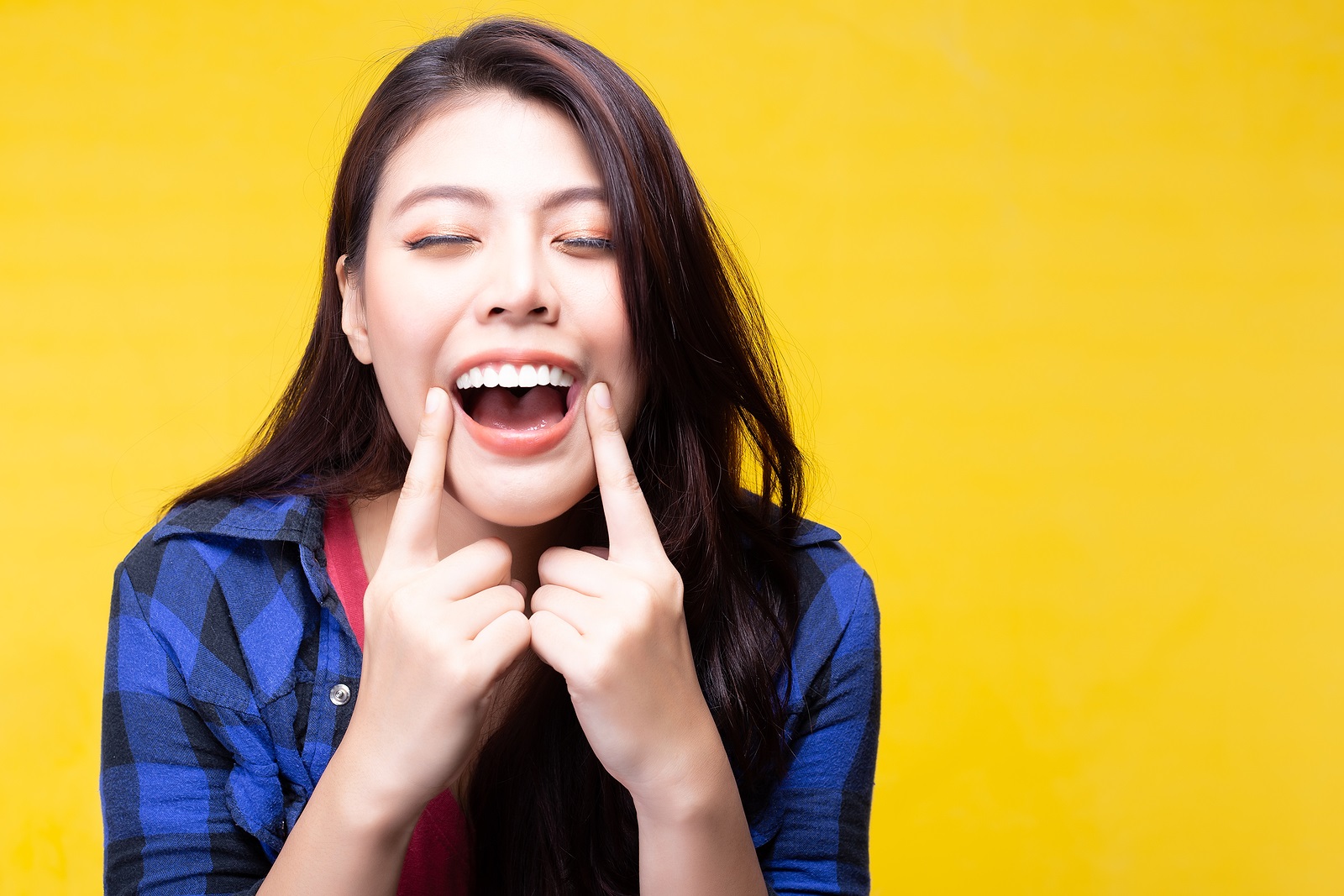 Cosmetic Dentistry Solutions at Trailhead Dental
Dr. Leong takes a comprehensive approach to cosmetic dental treatments using state-of-the-art techniques.
Veneers
Porcelain veneers can conceal several smile imperfections and deliver a perfect glowing smile. They can hide cracks, chips, and gaps between the teeth. Veneers are thin transparent pieces of porcelain that are bonded to the front surfaces of the affected teeth. Many significant esthetic problems, such as staining, discoloration, spaces, crowding, slight misalignment, erosion, and wear can be corrected using this conservative option with beautiful results.
Bleaching/Whitening
There are two common methods for bleaching or whitening your teeth. The first option is in-office bleaching, which is done in the dental office with a high-powered bleaching agent. The second method is at-home bleaching and can be done with either a prescription bleaching agent in a customized bleaching tray, which you can get from your dentist, or with over-the-counter whitening products. Bleaching does come with certain risks and side effects, so if you are interested in whitening your teeth, please contact Dr. Leong to schedule a consultation.
Gum Contouring
Gum health is also an essential part of improving your entire mouth's vitality and visual appeal. Patients may have excess gum tissue, gum recession, or asymmetries that negatively affect their smile; however, there are several periodontal procedures that can be done to improve these issues. As such, gum reshaping can be performed on single or multiple teeth. Some contouring procedures are straightforward, while others can be quite complicated and require the help of a gum specialist (periodontist). 
Is your "Cosmetic Dentist" a Prosthodontist?
It is important to know that cosmetic dentistry is not a recognized dental specialty by the American Dental Association (ADA), and that any dentist can advertise as a "cosmetic dentist", regardless of their level of training. A prosthodontist is the only recognized dental specialist with formal, university-based training in the practice of cosmetic procedures. During his 3-year residency, Dr. Leong gained valuable insight into what characteristics make a smile beautiful, how light, texture, shape, and material composition all influence the appearance of teeth, and how to understand patient preferences.
To learn more about our cosmetic dental treatments, visit Trailhead Dental office at 4350 Wadsworth Blvd Suite 360, Wheat Ridge, CO 80033. You can also reach Dentist in Wheat Ridge, CO at (720) 242-6803.