When a patient has significant problems with all or nearly all of their teeth, a full dental (or full mouth) reconstruction may be the only predictable option. A full dental reconstruction is not a single procedure, but rather a combination of dental procedures used to eliminate dental disease and re-establish a healthy smile by treating the entire dentition. In other words, it involves a complete makeover of your teeth's health, aesthetics, and function to give you a beautiful sparkling smile that fixes your dental problems and allows you to regain your confidence and self-image. Full mouth reconstruction involves determining which teeth can be repaired and which can't, then rebuilding the teeth that remain and replacing those that are missing. A full dental reconstruction not only involves a number of different dental techniques, but may also involve several different dental specialists (endodontist, periodontist, orthodontist, or oral surgeon). At Trailhead Dental in Wheat Ridge, Colorado, we can transform your smiles with our comprehensive range of restorative treatments.
Here are a few examples of full dental reconstruction: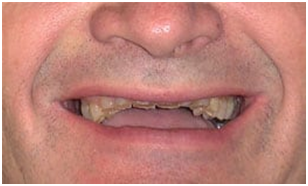 Before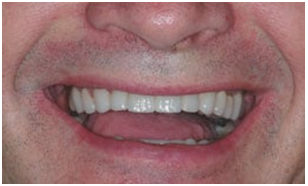 After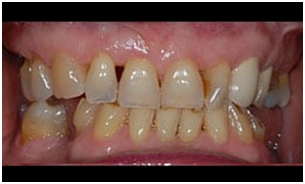 Before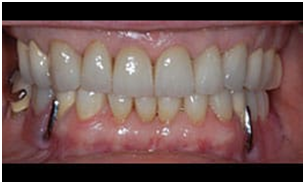 After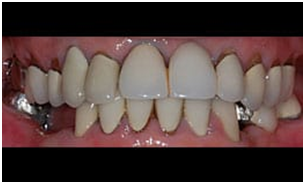 Before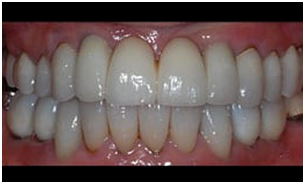 After
Candidates for Full Mouth Reconstruction
Full mouth reconstruction can be performed on practically any patient with extensive tooth loss, damage, periodontal disease, or decay. We are fully equipped to provide patients with a wide range of restorative treatments that can address different concerns. Our team utilizes digital X-rays, intraoral scans, 3D-printing and other advanced technology to determine your candidacy and plan your personalized treatment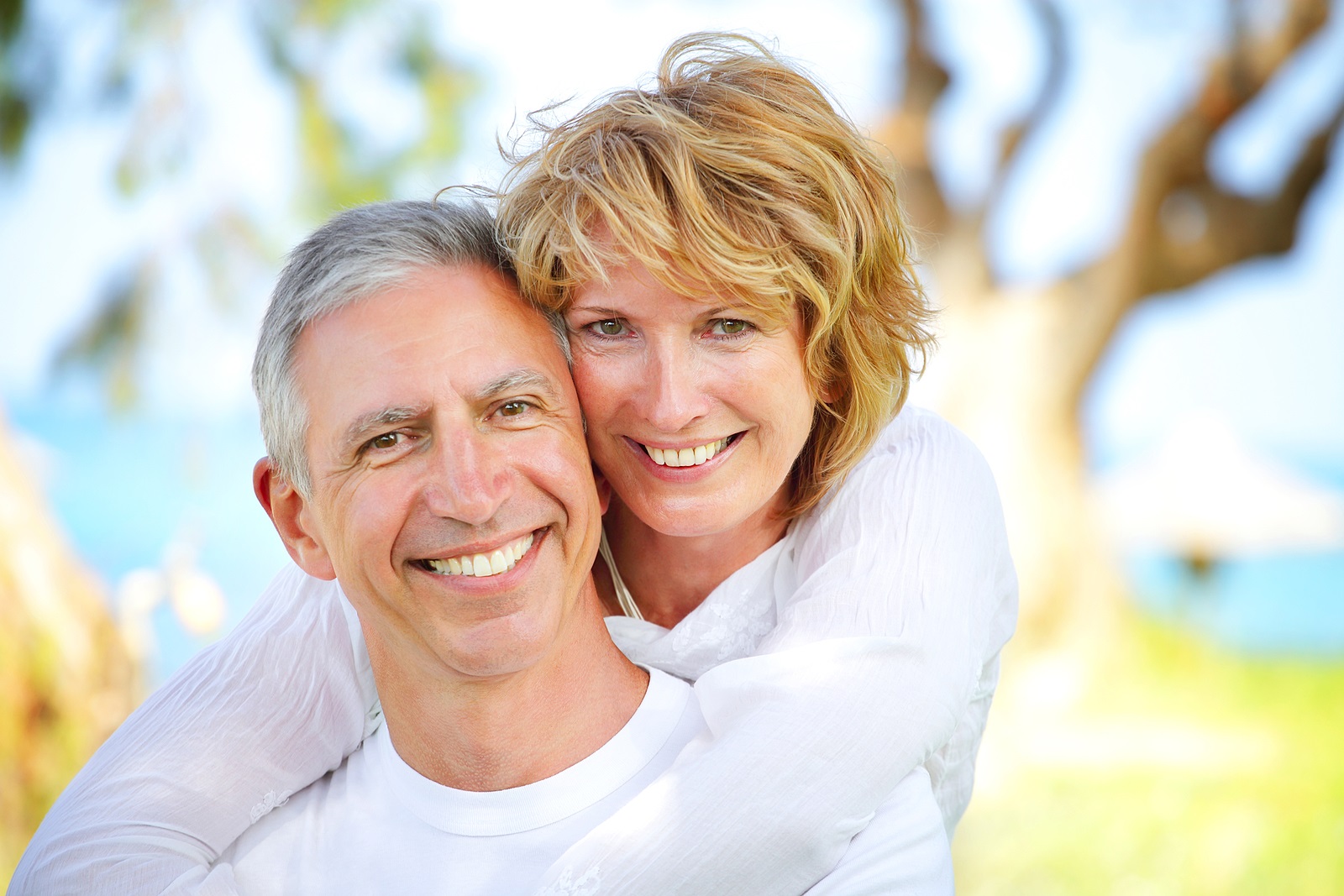 Benefits of Full Mouth Reconstruction
Full mouth reconstruction offers many benefits, including:
Enhanced confidence in your smile
Significantly improved oral function, including the ability to eat your favorite foods 
Improved speech
Improved oral health
What to Expect
Full dental reconstruction requires very careful planning, and thus also an investment of time at the outset. In addition to a comprehensive examination and standard radiographs, patients seeking this treatment option will also require impressions (molds) of their teeth, photographs, and possibly a 3-dimensional radiograph called a cone-beam CT scan.

Once all the diagnostic information has been gathered, Dr. Leong will create a mock-up of your new smile on a model, so that you may see the vision that he has for your particular case, and to help you better understand why specific recommendations are made.

Another key component of full dental reconstruction is the use of temporary (provisional) restorations. Provisionals are plastic versions of the final restorations that give the patient a chance to test out their new smile and evaluate appearance, speech, and chewing.
Reconstructive Specialists?
As a prosthodontist, Dr. Leong has extensive training in how to plan, sequence, and deliver a full dental reconstruction. His unique understanding of digital technology and the latest dental materials enable him to transform a patient's smile, and ensure lasting success.
To learn more about our full mouth reconstruction treatments, visit the Trailhead Dental office at 4350 Wadsworth Blvd Suite 360, Wheat Ridge, CO 80033. You can also reach Dentist in Wheat Ridge, CO at (720) 242-6803.