If you are missing several or all of your teeth, consider customized dentures as a solution. They will allow you to eat, speak, and laugh without feeling self-conscious about your smile. At Trailhead Dental in Wheat Ridge, Colorado, we offer complete and partial dentures that resemble and function very much like your natural teeth. 
What Are Dentures?
Dentures are sets of prosthetic teeth utilized to replace multiple missing teeth. Even if you lose all of your pearly whites due to disease or natural aging, dentures can re-establish your oral functions, maintain your facial outline, and give you a genuine smile.


Dentures include artificial gums, usually made of plastic materials, and prosthetic teeth, generally fabricated from acrylic and/or composite resins. The gums are pink-colored and blend in with the natural tissues in your mouth.  Our practice uses digital technology and imaging to fabricate a set of dentures that fit your mouth comfortably.


One merit of dentures is that they are removable, allowing for easy cleaning of your mouth and the prosthetic appliance. We will give you specific instructions to care for your dentures and make them last longer before you need a possible replacement set.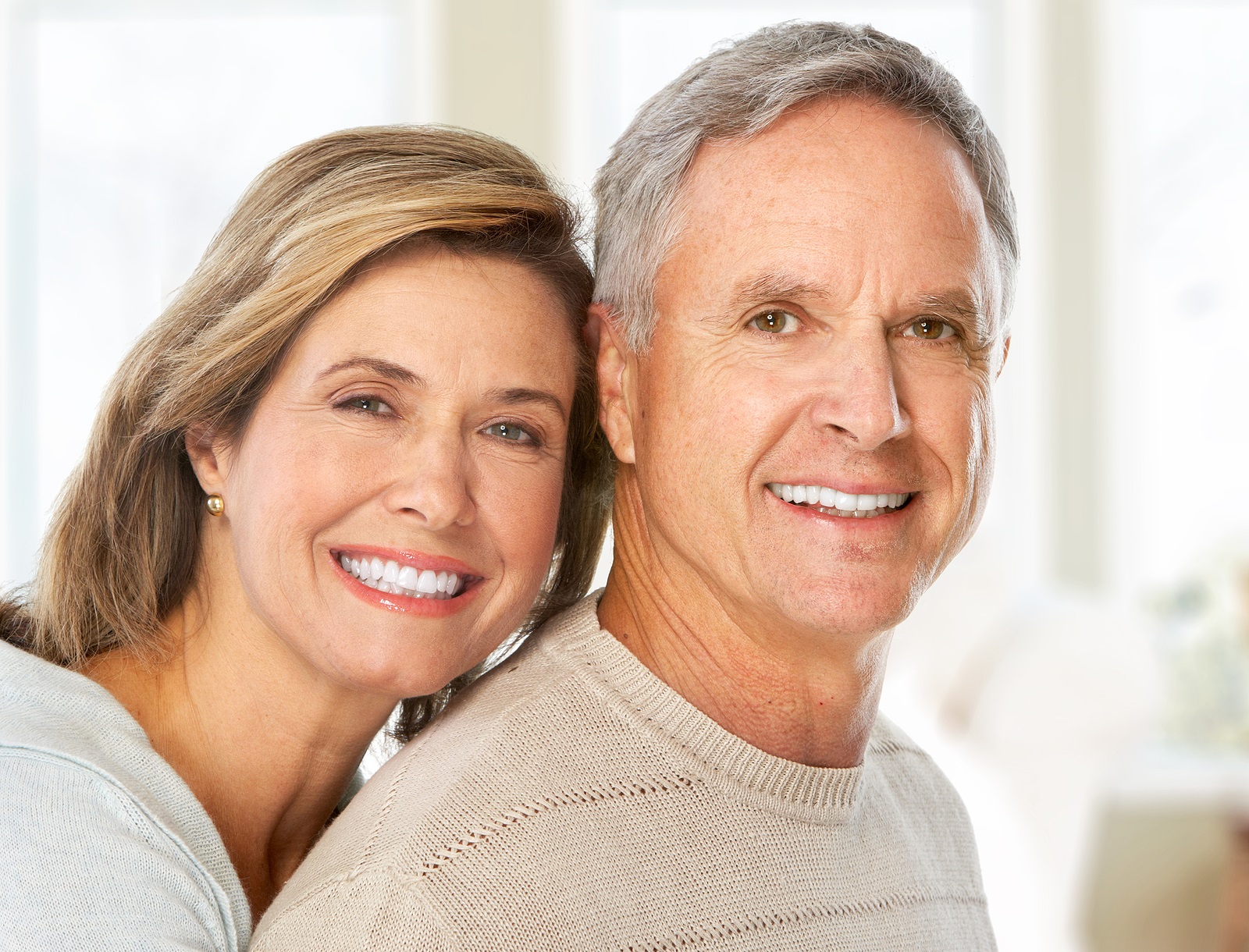 Types of Dentures
Our office will make complete and partial dentures according to your needs and preferences. Based on the number of teeth you are missing, you might need:


Complete Dentures
Complete dentures are removable prostheses that substitute all of your teeth in one or both jaws. A denture is made entirely of plastic and rests on the gum tissue. Dentures have been around for centuries, and are still a valuable and cost-effective treatment option for patients who have lost or might soon lose all of their teeth. If you are already missing several of your teeth in an arch, we might advise extractions for the remaining teeth before going ahead with the complete denture process.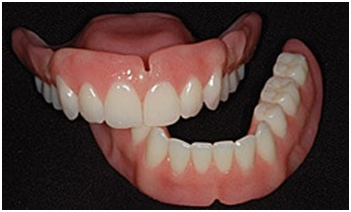 Partial Dentures
Partial dentures are removable prostheses that replace segments of missing teeth in one or both jaws. A partial is made with plastic teeth fused to a metal framework and it rests both on the gum tissue and the remaining teeth. A partial can also be made entirely of plastic, though this is more of a temporary solution.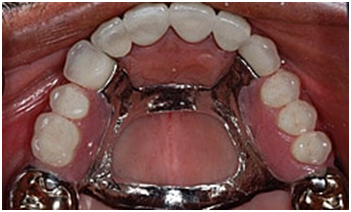 Using Implants
In many cases, implants can be used to help secure a denture or partial in such a way that it either snaps onto 2-4 dental implants or is permanently bolted to 4-6 dental implants. The snap-in version is called an overdenture and the fixed variety is called a hybrid, but both represent a huge improvement in quality of life for patients struggling with a conventional denture or partial.
How Should You Maintain Your Dentures?
The cleaning of your dentures is easier since you can remove them. As a result, in certain situations, they may be beneficial over the other restorative options. Make sure to handle your dentures carefully every time you remove them and store them safely in a container overnight.


While cleaning your dentures, it is essential to use warm water, a soft-bristled toothbrush, and a bar of mild soap. Do not use toothpaste as it is too abrasive and can damage its surfaces. When you remove your dentures, clean your gums with a soft-bristled toothbrush, water, and toothpaste.
Denture and Partial Specialists?
A significant portion of a prosthodontist's specialty education focuses on the design, fabrication, and clinical procedures related to dentures and partial dentures. This training includes particular attention to how the prosthesis fits the gums for patient comfort, how the prosthesis fits the opposing teeth for chewing function, how the teeth look for a natural appearance, and how to use dental implants to help secure the denture/partial.
At Trailhead Dental, Dr. Leong also performs a significant portion of the laboratory work related to these types of prostheses at our in-office lab, which gives him complete control over the final outcome.


If you are considering dentures to replace missing teeth, visit our office, Trailhead Dental, at 4350 Wadsworth Blvd Suite 360, Wheat Ridge, CO 80033. You can also reach Dentist in Wheat Ridge, CO at (720) 242-6803.